| Universities offers Scholarships in Sweden | Name of the Scholarship | Eligibility | Amount |
| --- | --- | --- | --- |
| Dalarna University | Tuition fee waiver | International students | 50% tuition fee waiver |
| Dalarna University | Scholarships for enrolled students | Merit based | 10000 SEK |
| Halmstad University | Halmstad University scholarships | University based scholarship | 25% or 50% of the tuition fee |
| Jönköping University | JU Scholarship | Academic scores | Tuition fee waiver |
| Karolinska Institutet | Karolinska Institutet Global Master's Scholarships | Deadline based scholarship | Partial tution fee waiver |
| Linnaeus University | Academic Merits | International students, who pay their fees in full, are also eligible to apply for this discount. | 75% reduction of the tuition fees |
| Linnaeus University | The IKEA and Södra Scholarship | Program based scholarship | 100 % of the tuition fee 9450 SEK/month for living expenses |
| Uppsala Universitty | Uppsala University Scholarship | Deadline based scholarship for Non - EU Students | 100% tuition fee |
| Uppsala Universitty | Uppsala University President's Club Scholarship | Academic Merit | 100% tuition fee |
Highlights of Scholarships in Sweden
In Sweden, students can choose from government, private, and university-provided scholarships.

Non-EU and EEA students are eligible to apply and get up to a 100% tuition fee waiver.

Indian students can also apply for several available scholarships to sponsor their education in Sweden.

Some scholarships cover tuition fees, living costs, and insurance, while others cover these expenses partially.

There's tuition fee coverage for up to SEK 9,000 per month.

Getting a scholarship is easy for students with a good academic record.

The application process for scholarships here is easy for students.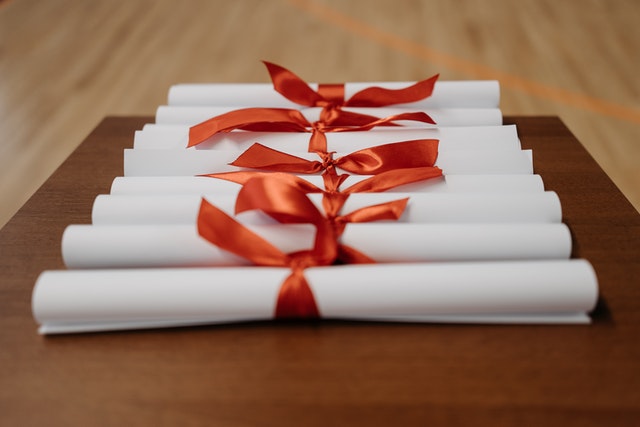 Scholarships in Sweden
Where pursuing higher education from a country like Sweden is highly revered, the costs can deter an international student from continuing their dream. But studying in Sweden can give a big push to a student's career, and that's why we recommend students always apply for scholarships in Sweden. This will help them sponsor the study and living expenses.

For studying in Sweden, you can choose from a Swedish Institute scholarship, a Swedish University scholarship, and other scholarships offered by government agencies, universities, and private entities. When you apply for scholarships in Sweden, the benefactors will ask for your previous academic records and assess your application based on their own parameters. Hence, it's essential to have an excellent academic record to apply for a scholarship here.

Government of Sweden scholarships like Sweden Institute Scholarships for Global Professionals or the Visby Programme Scholarships are available to Master's students covering their tuition fees, living expenses, and insurance costs. Also, you have the option of applying for fully funded scholarships to study in Sweden offered by the universities.
Am I Eligible for Scholarship in Sweden?
Yes, Indian students can apply for different scholarships to complete their undergraduate, graduate, and postgraduate studies in Sweden. However, every student must satisfy the eligibility for scholarships in Sweden. The basic requirements are the same, like having a good academic record, GPA scores, rankings in the previous institution, proficiency in the English language, etc.

However, a major requirement to apply for scholarships in Sweden is an academic record. The students are selected based on their application and may also undergo a personal interview round with the assessing committee. As a lot of students would want to get a scholarship to sponsor their studies, the stringent requirements and selection process comes naturally. For English proficiency, you can show the test scores of IELTS, PTE, or the TOEFL exam, which you might have to take to gain admission to the university. For more information, you can contact the GoSweden team.
Types of Scholarships in Sweden
In Sweden, students can opt for three types of scholarships, including Swedish Institute scholarships, University Scholarships, and Other scholarships. The Swedish Institute scholarships are the ones provided by the Swedish government or its agencies and are meant for international students. These scholarships are available only for students pursuing Masters in Sweden. These scholarships are also available to researchers coming to Sweden for their research studies. One thing to note is that these scholarships have stringent eligibility criteria, which filter out the majority of the students.

Only students with a stellar academic record, intelligible personality, and other desirable qualities can get this scholarship. Lastly, these scholarships are only available for students coming from some selected countries on the DAC list. Unfortunately, India is not on the DAC list, which means the Swedish Institute Scholarships may not be available for Indian students. However, you can always consult GoSweden consultants to get updated information about these scholarships.

Then there are the Swedish University types of scholarships in Sweden for Indian students. These scholarships are also available to international students from other nations; hence the competition here will be fierce. These are the scholarships provided by universities in the country. Depending on the scholarship, the beneficiary students can get assistance with tuition fees, living expenses, and other costs like insurance, travel, etc. Some of the most popular scholarships in this category are Halmstad University Scholarship, Chalmers University of Technology scholarship, Lund University scholarship, and BTH scholarship, among others. Because these are university-provided awards, the students studying in these universities only will get to apply for the same.

The Other scholarships refer to a collective term wherein we can include scholarships provided by private agencies, funding organizations, foundations, travel grants, etc. Because these scholarships are not directly related to a government agency or a university, their compatibility is limited to a few institutions. Hence, make sure to check the names of the universities that accept these scholarships. Some of the names you will hear in these scholarships includes UNESCO Fellowships, World Bank Scholarships and Fellows Program, Rotary International District and Global Grants, Open University Foundation Fellowships and Scholarships, etc.

Given the wide range of scholarships available for international students in Sweden, we cannot generalize the eligibility criteria. However, rest assured that your academic record will play a significant role in helping you obtain the required scholarship. To get assured answers on the eligibility conditions and other requirements for each scholarship in Sweden, contact the GoSweden team of education consultants. We can help you with understanding the requirements and completing the application process. As we know all the important dates and deadlines for applying for each available scholarship, you will never miss out on the opportunity to get your application processed on time.
GoSweden's Extensive Footprint in India
Offices across India
250+ Experienced Consultants
Chennai, Coimbatore, Bangalore, Cochin, Hyderabad, Mumbai, Pune and many more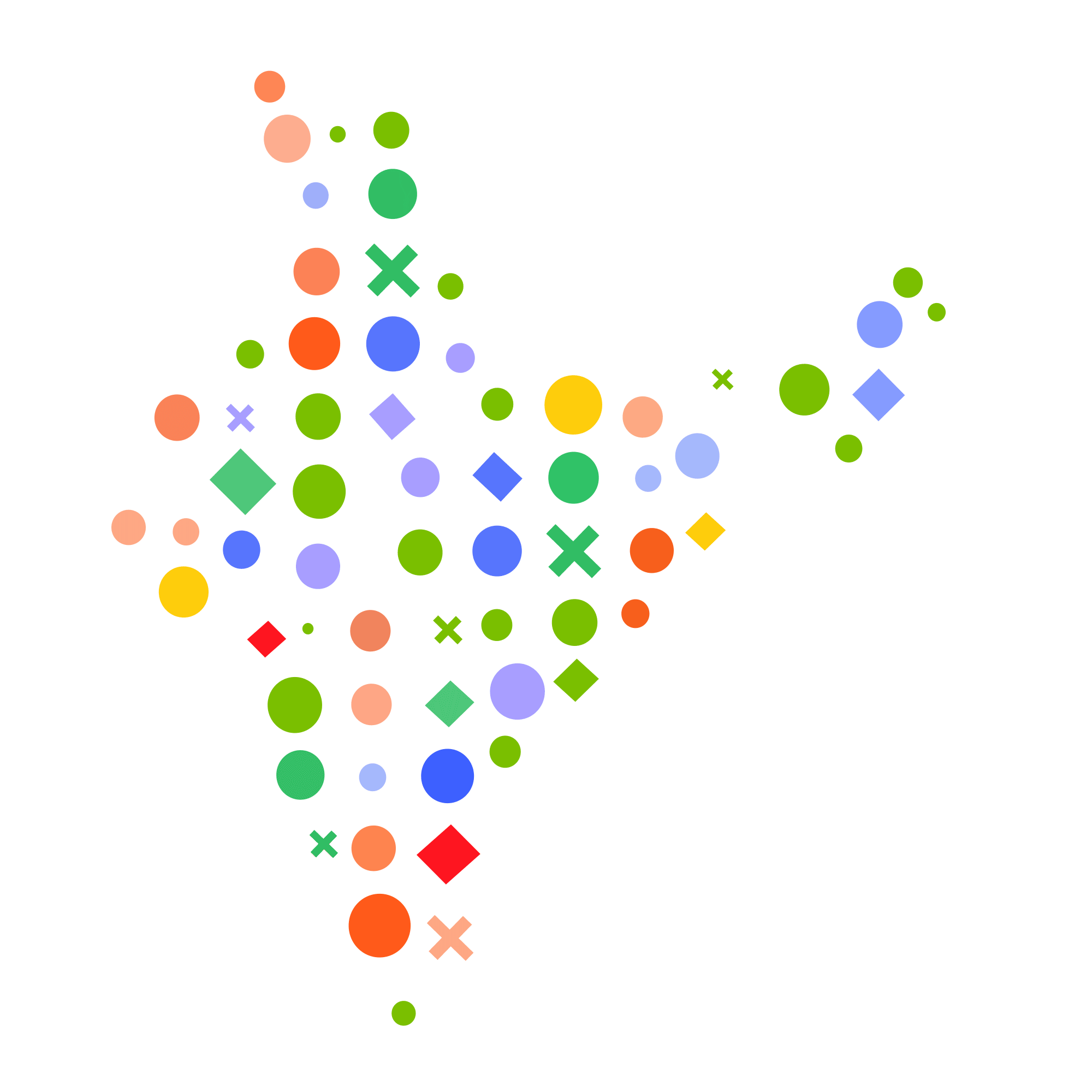 Scholarship for Masters in Sweden
To pursue Masters in Sweden, international students will always prefer to get a scholarship, which reduces their financial burden. However, getting a scholarship is not only good financially but also increases a student's reputation in the institution. As the number of scholarships is limited and the applicants are many, the ones selected for the award are considered to be intelligent students. There are several conditions for scholarships in Sweden for Masters, which the students must satisfy before applying. These conditions are also set to select students with some key skills and academic records. You can find university-based scholarships for Masters in Sweden at Dalarna University, Halmstad University, Uppsala University, and University of Skovde, among others.

Some of these scholarships will help the beneficiaries pay 50% of their tuition fees, while others, like the one at Uppsala University, offer a 100% tuition fee waiver. To get assistance with how to apply for scholarships in Sweden for Masters, get in touch with GoSweden, as we can help you fill out the application form in complete detail.
Scholarship for MBA in Sweden
As you plan to pursue an MBA in Sweden, remember that you can also avail of a scholarship here at some of the most prestigious institutions in the country. Scholarships for MBA in Sweden are offered at institutions like the Stockholm School of Economics, Lund University, Uppsala University, Linkoping University, and University of Gavle, among others. For financial support, you can apply to get scholarships, including the SSE MBA Scholarship, Sainsbury Management Fellowships, and NSHK Scholarship. When you want to apply for these scholarships, make sure to check the requirements and complete all the conditions for scholarships in Sweden for MBA. For more information on how to apply for scholarships in Sweden for MBA, you can get in touch with GoSweden representatives. We can help you. prepare the documents and fill out the application early on.
Scholarship for Bachelors in Sweden
Students seeking admission into a Bachelor's course in Sweden can also apply for scholarships here. However, there are a few eligible scholarships for Bachelors in Sweden, especially for Indian students. For each award, there are some conditions for scholarships in Sweden for Bachelors, which you must satisfy and get acceptance of your application. Anyone wanting the opportunity to get financial assistance must first complete all the conditions for scholarships in Sweden for Bachelors.

These conditions are set to assist students in sponsoring their education by paying full or partial tuition fees, giving living expenses each month, paying for insurance, travel, etc. The list of benefits that come along with a scholarship is different for each scholarship offered here. To get the best and complete information on scholarship for Bachelors in Sweden, you can contact GoSweden education consultants. Our experts have complete knowledge of how to apply for scholarships in Sweden for Bachelors and can help you complete the process before the deadline.
Scholarship for Indian Students to Study in Sweden
Indian students, just like always, are making their country proud by achieving accolades throughout their careers. Today we see that a lot of multinational companies have Indians as their CEOs, which proves the capabilities of Indian students. You can be one of the students who progresses to become a leader of the industry or an organization in the future. To become successful in life, education plays an essential role, and when studying in countries like Sweden, you will have better chances of succeeding. Sweden is not just a phenomenal country regarding natural beauty; it also has a robust education system. We have come across several Indian students showing interest in studying in Sweden, but the high cost of study and exorbitant living costs here have become a deterrent.

For these students, who follow their passion, there are several scholarships available in Sweden. These scholarships are offered for Bachelor, Master, and Research programs to the selected students. The scholarships to study in Sweden for Indian students are of three types. These are Swedish Institute Scholarships, Swedish University Scholarships, and Other Scholarships. Among these, you will see that a few scholarships are sponsored by the government, while the others are provided by the universities themselves and private entities. Note that the Swedish Institute Scholarships are only applicable to Masters and Research programs, whereas the other two types are applicable to Bachelor programs.

For every scholarship, there is a selection criteria, which students must complete to secure their spot. Because the number of scholarships and their spots are limited, it's important to have a good academic record and apply for the scholarship on time. GoSweden can help you understand all the requirements and also submit your application complete with all the required documents and tasks on time. Some of the best scholarships include;
Halmstad University Scholarship: Available for Masters programs, this scholarship will help students with a 25% to 50% tuition fee waiver. Plus, only students applying to Halmstad University can apply for this scholarship.
Karolinska Institutet Global Master's Scholarships: Offered by the Karolinska Institutet, this scholarship helps students with partial fee waivers.
The IKEA and Södra Scholarship: Students going to Sweden for Bachelors's can apply for this scholarship, and those selected can get a 100% tuition fee waiver. Plus, they will also get SEK 9450 per month for living expenses.
These are a few scholarships available to the students here. For more information on the scholarships and how to apply for each, get in touch with GoSweden.
FAQ:
---
What is the best way to apply for scholarships in Sweden?

The best way to apply for a scholarship in Sweden depends on the applicable methods. Most scholarships are available for applying online, meaning you need to fill out an application form and submit all the required documents. In addition to this, there might be some scholarships that will require the students to hand over the application form and documents personally, but since international students cannot do the same while they are still in their home country, the online application process has become widespread popular.
---
Is it easy to get the available scholarships in Sweden?

While the application process can be made easier when you associate with GoSweden, securing a spot is easier said than done. The scholarships are offered on the basis of a student's academic record and some other requirements. So students with a stellar academic record have higher chances of getting their application accepted.
---
Which are the best universities to study in Sweden?

Sweden is a popular study destination as the education system here is good, and its offered at some of the world's best universities. Institutions like Lund University, Uppsala University, Stockholm University, University of Gothenburg, Karolinska Institute, Linkoping University, and Umea Universitet are among the top universities in the country.
---
How can GoSweden help with getting a scholarship?

At GoSweden, we can provide a list of all the available scholarships for your course and their eligibility requirements. Our experts can guide you through the application process or help you complete it themselves, ensuring you don't make any mistakes with the initial process.
---