| Best Universities for Bachelors in Sweden | Bachelors courses in Sweden | Duration | Tuition Fees |
| --- | --- | --- | --- |
| Dalarna University | Bachelors in International Tourism Management | 36 Months | 264,040 SEK |
| Jonkoping University | Bachelor with a major in Informatics, specialisation New Media Design | 36 Months | 450,000 SEK |
| Jonkoping University | BSc in Industrial Engineering and Management - Sustainable Supply Chain Management | 36 Months | 450,000 SEK |
| Jonkoping University | BSc in International EcoNomics | 36 Months | 300,000 SEK |
| Jonkoping University | BSc in International Management | 36 Months | 300,000 SEK |
| Jonkoping University | BSc in Marketing Management | 36 Months | 300,000 SEK |
| Jonkoping University | BSc in Prosthetics and Orthotics | 36 Months | 480,000 SEK |
| Jonkoping University | BSc in Sustainable Enterprise Development | 36 Months | 300,000 SEK |
| Jonkoping University | Bachelor Degree with a major in Informatics- New Media Design | 36 Months | 450,000 SEK |
| Kristianstad University | Bachelors in Computer Science and Engineering - the Internet of Things | 36 Months | 405,000 SEK |
| Kristianstad University | Bachelors in Software Development | 36 Months | 405,000 SEK |
---
Show 20+ Courses

Sweden is one of the top choices among Indian students to pursue bachelors. Compared to well-known European destinations such as France, the United Kingdom, and Ireland, the cost of studying Undergraduate courses in Sweden is significantly lower for Indian students.

Sweden's leading universities rank among the top 100 in the world. Sweden offers a wide range of bachelor's programs across various fields of study. The Swedish higher education system is known for its high quality, innovative teaching methods and focus on research. Sweden provides tremendous job opportunities for Indian students after completing their Bachelors. Bachelors(BSc) courses in Sweden are available in English, allowing international students to learn without language barriers. GoSweden professionals will guide you in selecting English-taught programs in Sweden that meet your academic and career objectives. We have tie-ups with top Universities in Sweden, and our experts are updated with the current available Bachelors programs in Sweden for international students.
International students can apply for either of the two Bachelors Intakes in Sweden. Some universities may have additional intakes, but this depends on availability. The number of seats in new inputs is very small. GoSweden experts are a pro in the industry; with decades of expertise, we are well-informed of the Intakes and application starting date in Sweden. With us by your side, you'll never miss out on applying to your Preferred Sweden University.

Autumn is the primary intake, and Spring is the secondary intake. The Autumn Intake is the principal intake, and practically all universities offer all courses during the Autumn Intake. Autumn Intake begins either in August or in September. The online application procedure begins in October and continues until mid-January. By early April, the students will discover whether or not they have been accepted to the university. Meanwhile, the Spring Semester begins in January and is considered the secondary intake. Some courses may not be offered for the Spring Intake at some Swedish universities; thus, it is best to check with the GoSweden experts before applying. We can let you know the Colleges open for admission and the courses available in the upcoming intake.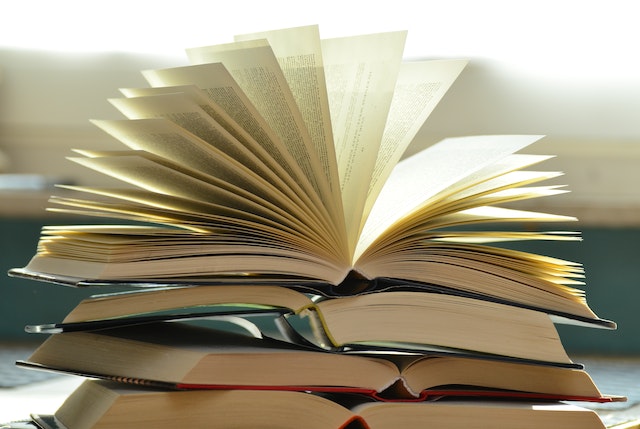 Those who miss the autumn intakes could be considered for the spring intake. Applications are accepted beginning in June, with deadlines in mid-August. In October, the students will be informed about the results of applications. Get in touch with GoSweden soon. Our knowledgeable experts will examine your profile. We learn about your objectives, aspirations, interests, schooling, extracurricular activities, and work experience. We help you identify areas for growth and assist you in developing a well-rounded profile to get into the course of your choice.

A bachelor's degree earned from Swedish universities effectively equips individuals for progressive career advancements and conduits to attractive professional opportunities. You can find the list of top courses in Sweden.
Biomedicine
Development Studies
Economy and Society
Fine Arts
International Business
Mathematics
Music
Performance Programme in Folk and World Music
Music, Individual Programme
Physical Geography and Ecosystem Science
Physics
There are more on the list, you can get to know about the other top programs by contacting GoSweden experts right away! Apply for BSc course in Sweden with the leading Sweden Education consultancy in India, GoSweden. Enjoy a hassle-free, smooth education process with us. Our team curates well-structured SOP and LOR that can make you stand out from the competition while applying to study bachelors. Our tie-ups with top Swedish universities will help you achieve your bachelor's dream in Sweden without any discrepancies. Connect with us soon!