| Best Universities for Bachelors in Sweden | Intakes |
| --- | --- |
| Dalarna University | Aug |
| Jonkoping University | Aug |
| Kristianstad University | Aug |
| Linnaeus University | Aug |
| University of Skovde | Aug |
| Uppsala University | Aug |
The increasing popularity of Bachelors in Sweden Universities can be attributed significantly to their affordability and the reminiscent of the European education model. Undergraduate degrees are growing more popular than diplomas, with students choosing to obtain them from the Best universities for Bachelors(BSc) in Sweden. This helps them to enter the competitive global corporate setting with expertise. Many people pursue their education at the top Private colleges for Bachelors in Sweden. But then they must make the difficult decision of which University to attend. With GoSweden, the process is simple and seamless. GoSweden has Sweden Education experts with years of experience, they can evaluate your profile in an instant and help you select the right Sweden Universities for Bachelors according to your interest and skills.
Universities in Sweden accept applications using a centralized application platform, allowing you to apply to several universities and handle applications in one location. This can confuse many, but GoSweden is here to guide you in the right way! GoSweden's professional education experts examine your profile and assist you in selecting a University that is a perfect fit for you. Choosing the proper university will lead you to a prosperous and happy future. There are 39 Universities in Sweden offering bachelor's courses. It is critical to select one that matches your interests and goals. And we at GoSweden will help you with it!

The Top Universities in Sweden for Bachelors have always been positioned in the QS World Rankings. Two Swedish Universities have secured positions within the top 100 in the QS Ranking for 2023, while the remaining six Universities are positioned among the top 400. One of the best among the other Public universities in Sweden for Bachelors is the Stockholm School of Economics, which is currently placed 54th in the QS World Rank. The Uppsala University in Sweden, which offers a distinctive bachelor's degree, is ranked 124th. The University of Gavle is a prominent business school in Sweden with a student body of over 17,500 and more than 90 foreign collaborations. The university is now ranked 749th worldwide according to the QS World Rank 2022. Meanwhile, IHM Business School in Sweden is one of the most popular colleges for Polytechnical in Sweden for Bachelors. You can ask more about the top-ranked Swedish Business Schools or Universities from our GoSweden Experts. Our tie-ups with top Institutes for Bachelors in Sweden make us the right choice for you to apply through us!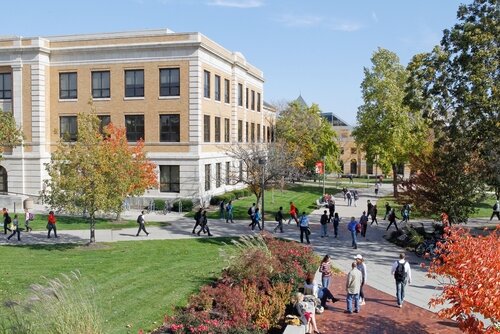 Swedish institutions operate on a 20-week academic year divided into two semesters. The first semester goes from August to January, and the second semester spans from January to June. The duration of a Bachelor ranges from 1 to 2 years depending on the Specialization and the business school. Moreover, the Swedish university system encourages innovative thinking rather than focusing on grades. Due to this, International students find that their career options are plentiful after graduation with a Bachelor's degree. Students can stay in Sweden or travel to other countries and apply for jobs after their Bachelors. We, GoSweden, as the most preferred Sweden Education consultants, are continually updated on the latest Business school and University requirements. Request a callback now!