University Name : Kristianstad University
Intake: Aug
With a blend of academic excellence, an innovation-focused curriculum, and a high quality of life, Sweden undoubtedly proves itself as a welcoming and intellectually stimulating haven for MBA aspirants. Among the Best Business Schools for MBA in Sweden, several names shine brightly. Lund University School of Economics and Management, Stockholm School of Economics, and Uppsala University are pillars of academic distinction. These institutions offer cutting-edge curricula designed to equip students with the skills demanded by today's dynamic business landscape. With a plethora of options available, aspiring students can choose from an array of top Universities in Sweden for MBA. As you plan your MBA journey in Sweden, turn to GoSweden for comprehensive guidance and unwavering assistance.
The country's commitment to education is reflected in its well-established Sweden Business Schools for MBA, providing diverse opportunities for those seeking to enhance their business acumen. MBA in Sweden Universities combines theoretical knowledge with real-world application, fostering a holistic learning experience. One of the standout features of pursuing an MBA in Sweden is the emphasis on innovation, sustainability, and entrepreneurship. This aligns well with Sweden's global reputation for fostering groundbreaking ideas and environmentally conscious practices. Students can collaborate with industry leaders and work on projects that address real-world challenges. Sweden is home to prestigious public universities and esteemed private colleges offering specialised business administration programs. Both public and private business schools in Sweden possess distinct merits hence it is wise to thoroughly understand their differences when selecting the ideal business school for your educational journey.

Public universities in Sweden for MBA offer an economical pathway to quality education, attracting a diverse student body with lower tuition fees. These institutions, supported by government funding, boast robust resources and a plethora of program options, allowing students to tailor their education to their specific career aspirations. While larger class sizes foster a diverse student community and broad networking possibilities, students might find themselves in a more self-driven learning environment. Public business schools often have established industry connections, equipping graduates with practical experience and a wide range of job prospects.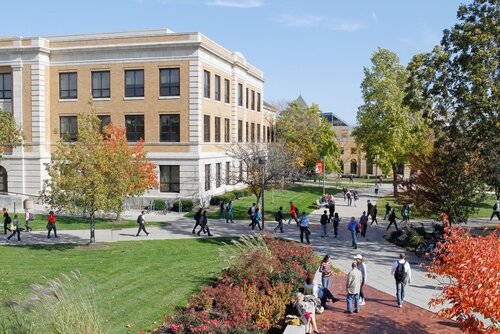 On the other hand, private colleges for MBA in Sweden cater to those seeking a more focused and specialized education. While tuition fees tend to be higher, these institutions offer smaller class sizes, ensuring personalized attention and interactive classroom discussions. Private schools are known for their agility and innovation, keeping up with industry trends and employing modern teaching methods. Some private institutions excel in cultivating close ties with specific industries, guaranteeing targeted job placements and internships. While their resources might be more limited than public universities, private business schools provide an intimate learning environment that nurtures industry-specific skills and knowledge.

The acceptance rates at top-tier Institutes for MBA in Sweden hover around 15-20% for MBA programs, ensuring a diverse and talented student body. To secure enrollment in one of these prestigious MBA programs, diligent research into universities and courses is essential. As you embark on this research, rely on GoSweden for precise facts and figures about Swedish business schools. With our experts boasting decades of experience, we're well-prepared to steer you toward the best business schools in Sweden that match your requirements and professional aspirations. Before applying to these esteemed institutions, we also ensure you're well-informed about prerequisites and eligibility criteria. Make GoSweden your strategic ally throughout this journey, and reap the rewards of our unwavering support and guidance every step of the way.